Overview

Mobile Forms Administrators (or custom roles with User permissions) can quickly update multiple User profiles by using the Bulk Update Users as an alternative to updating User profiles individually. This should be used for existing Users only. If you need to create new Users in bulk , please see the article on the
Bulk Create Users
functionality.
---
How to Bulk Update Users

1. Navigate to Admin > Users.

2. Click on the Bulk Actions button.

3. Choose Update Users.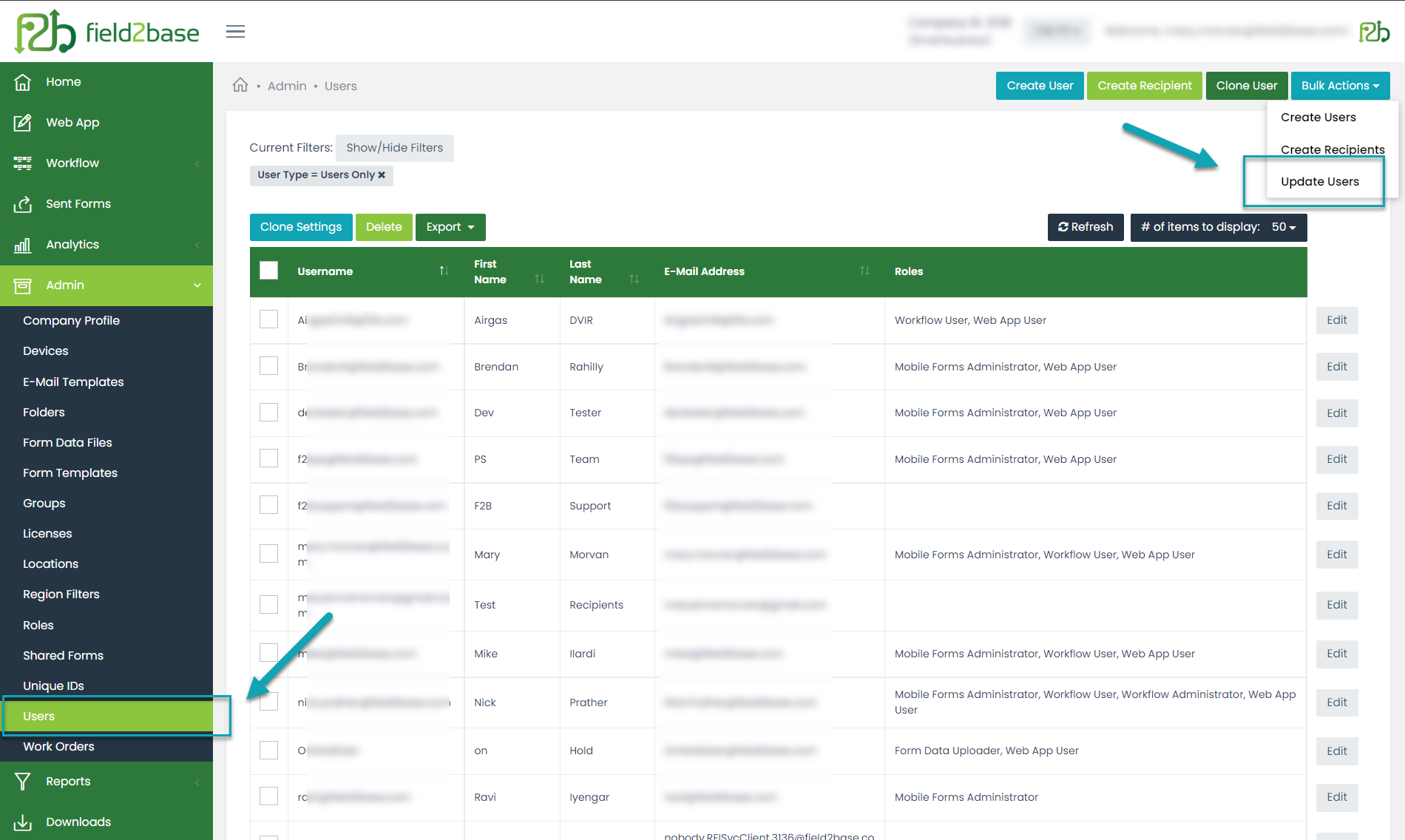 3. Click on Click here to download the CSV Template for Bulk Update Users.


NOTE: For your convenience, a link to the User Details Report for your Company has been included. You can use the desired filters then download a CSV file of your current Users as a starting point for creating the CSV file that you will upload to update your User profiles.

To download a current Users report, select CSV option from the Excel button.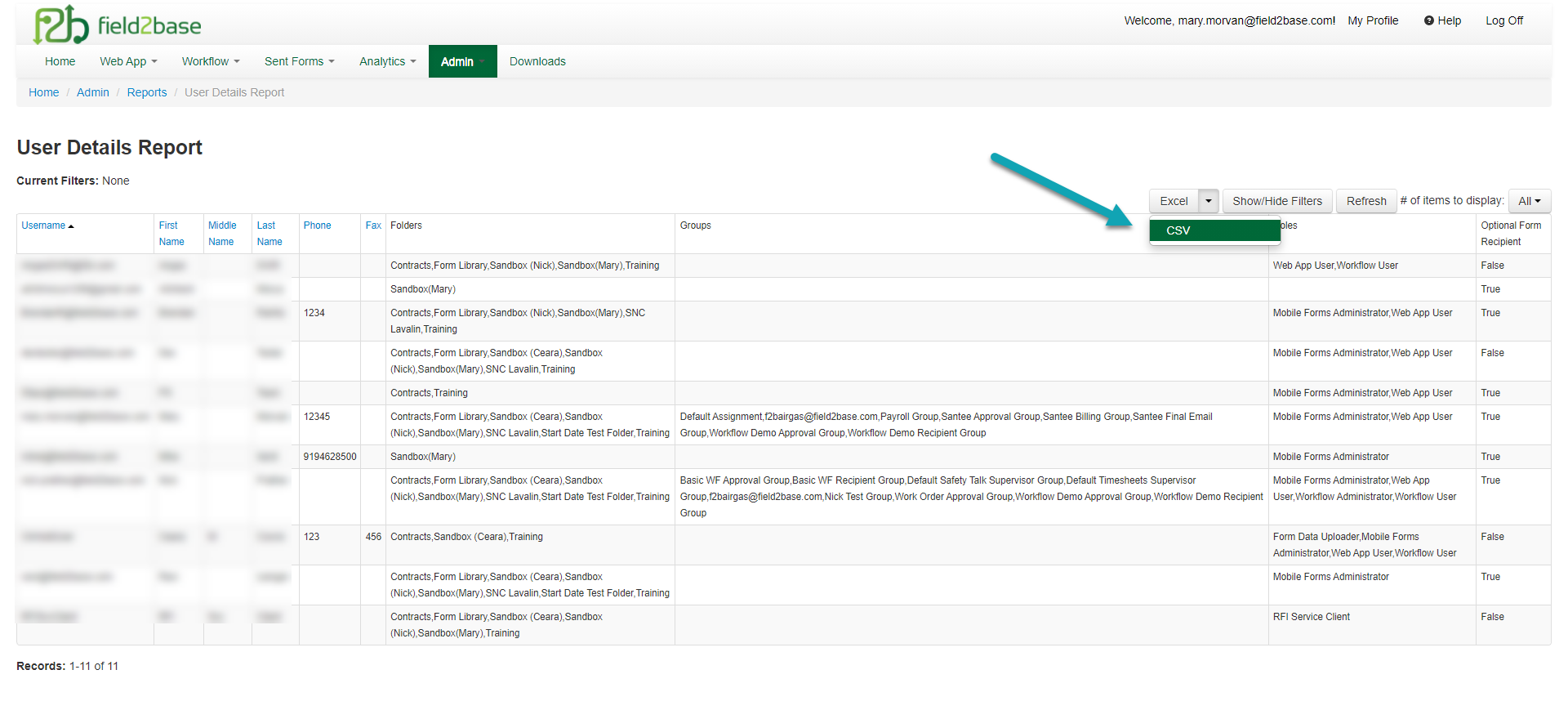 4. Open the CSV Template file and enter the Usernames and profile updates as needed. Usernames are required and need to be exactly the same as the existing usernames in the Portal. If you do not wish to update the existing detail, you can leave the original value or leave the field blank. If you want to update the detail to be blank, enter "null" in that field. First Name and Last Name cannot be set as "null" since they are required for all User profiles. The names of Folders, Groups and Roles need to match those available for your Company. You can enter multiple values separated by commas with no spaces. The Optional Recipient field will take TRUE or FALSE.
5. Save your F2B Bulk Update Users file to your local computer.

6. Upload your F2B Bulk Update Users file using the same window where you downloaded the template (Admin > Users > Bulk Assign Roles).
A. Click on Choose File and select
the
F2B Bulk Update Users file
that you wish to use.
B. Click the Submit button.