Overview

When making updates to an existing Form, we recommend cloning your live Form to create a new "test" version of the Form so that you can make changes and test your changes without affecting the Users who are using the live Form. See the article on
How to Clone a Form
for more details on creating a new version of an existing Form. This guide is intended to help you replace the current live version with your updated version once your testing is complete.
---
Steps For Replacing A Live Form

1. Navigate to Admin > Form Templates.


2. Download the test version of the Form and open it in Forms Designer.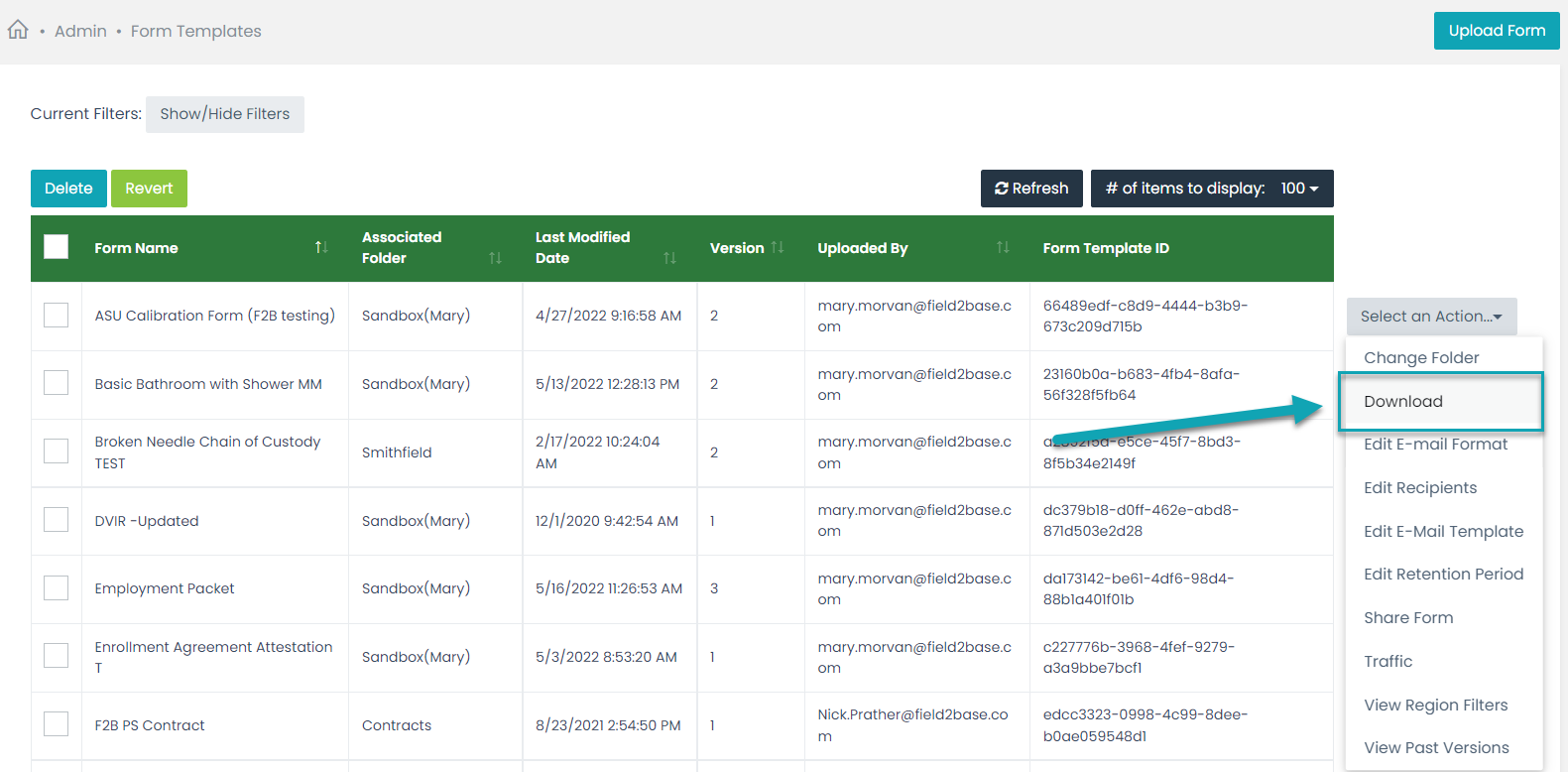 3. Copy the Template ID of the current live version.
4. In the
Form > Properties
of the test Form, edit the
Form Name
so that it matches the name of the current live version (or an updated Form Name if you wish to add "V2" to your Form Name so you can easily differentiate between versions).
5. Replace the Template ID by clicking
Edit
next to the Form ID and paste the previously copied template ID from the live form.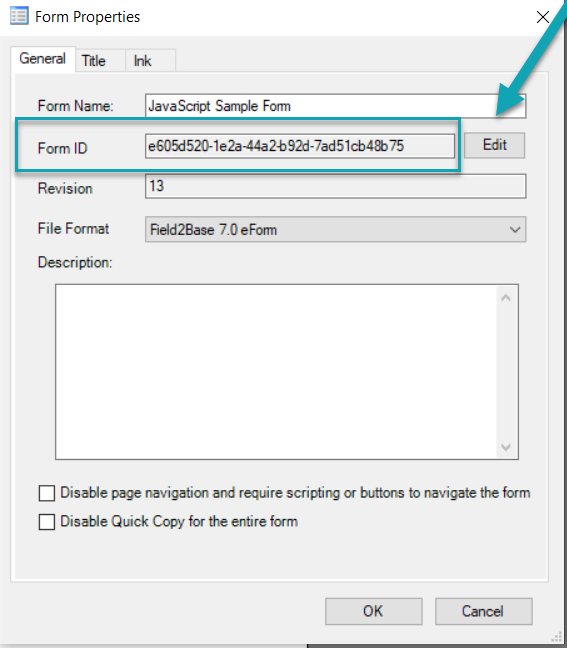 6. Click OK to save the Form Properties changes.


7. Save your updated Form which is now the live version.

8. Publish your updated live Form to overwrite the previous live version.

Note: We recommend that you delete the testing version as it has now replaced the previous live version in order to avoid confusion.