Overview

Mobile Forms Administrators have the ability to quickly delete multiple Users by using the Bulk Delete Users feature.

---
Accessing Bulk Delete Users

1. Navigate to Admin > Users.

2. Click on Bulk Actions.

3. Select Delete Users.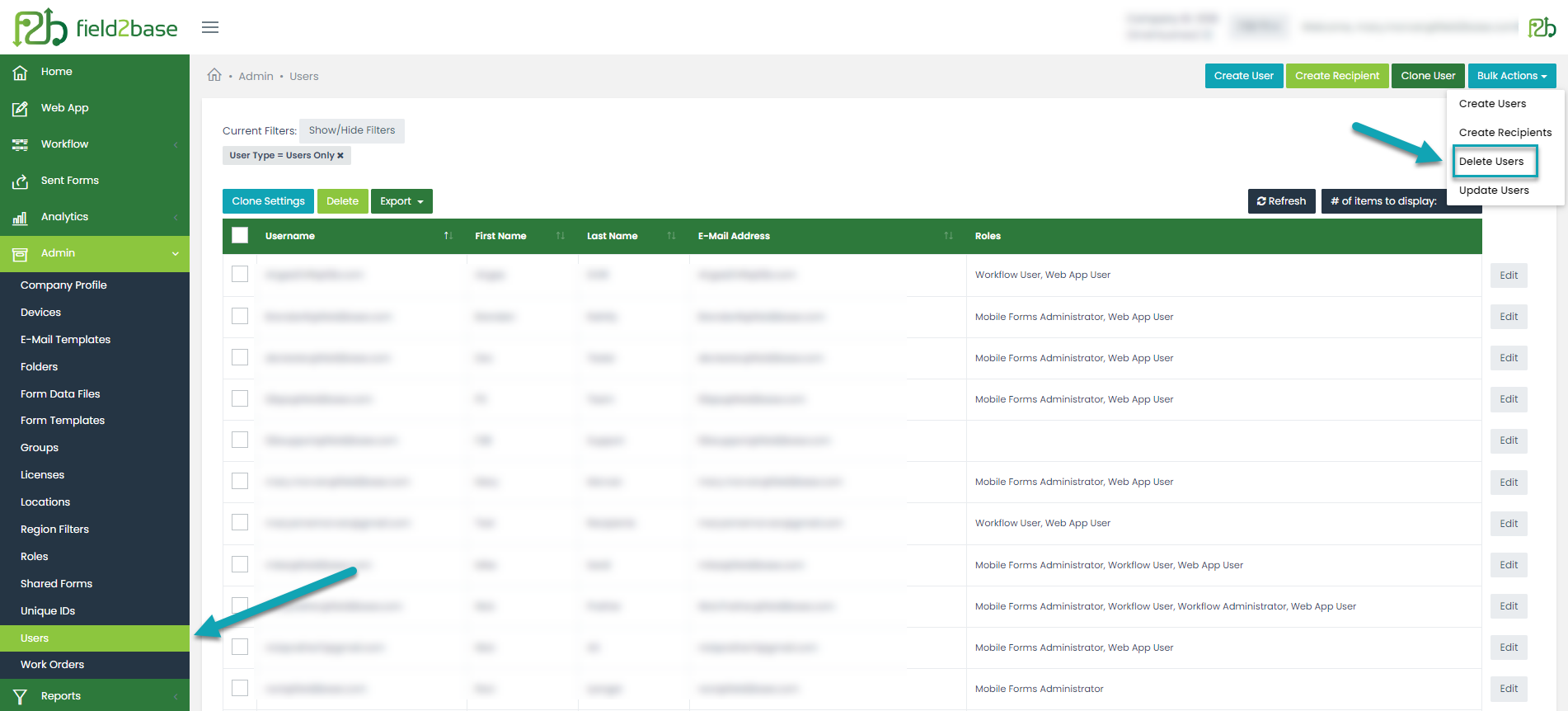 ---
Creating the Bulk Import File

1. Click the Click here to download the CSV Template for Bulk Delete Users button to download the CSV template.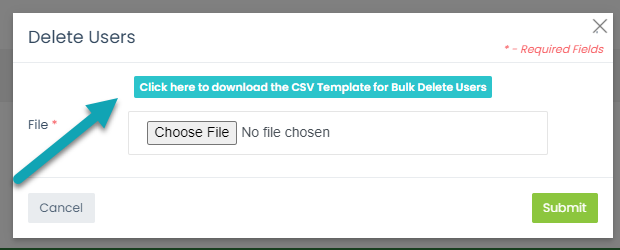 2. Open the "F2B_Bulk_Action_17_Template.csv" file from your downloads.
3. Enter the E-Mail Address for each User that you wish to delete.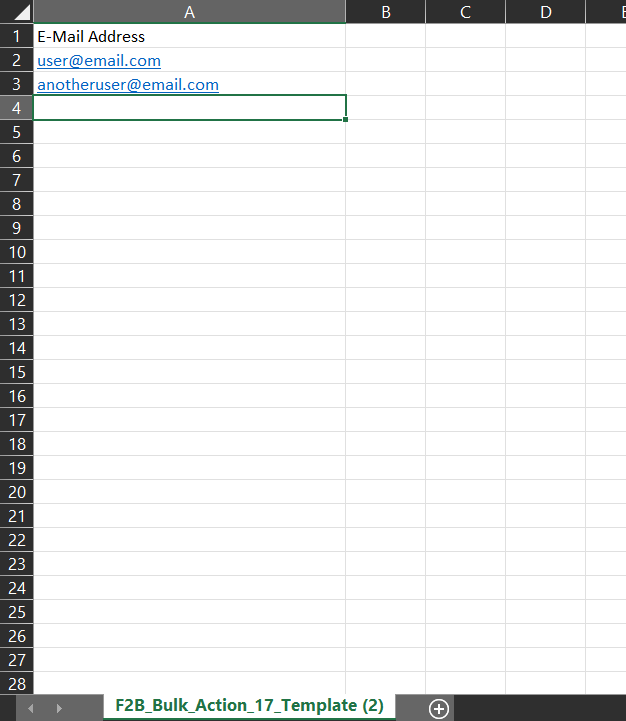 ---
Importing Your Delete Users File
1.
Click on the
Choose File
button and select your bulk import file.

2. Click on Submit.

3. You will receive a confirmation email including any errors encountered while deleting any of your Users.